Golf Mk 5 Crank Pulley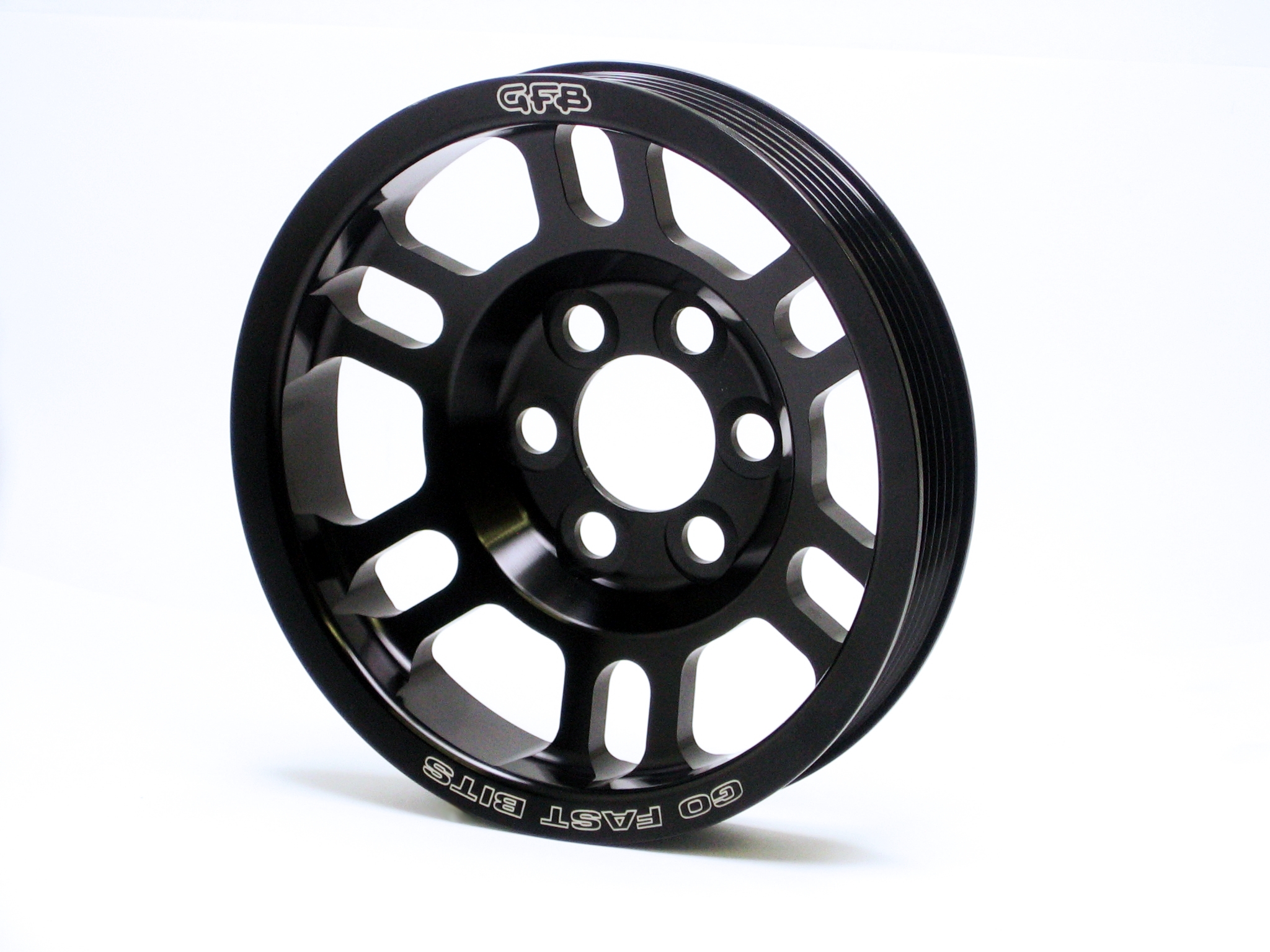 Part No. 2012
Golf Mk 5 Non under-drive Crank Pulley
Variant price modifier:
RRP:
Sales price without tax:
Discount:
Tax amount:
More about VW Audi Group
Go Faster, Add Lightness!
Less is more. New Lightweight Crank Pulley (non underdrive) to suit VAG 2.0 FSI engines.
Like all GFB lightweight pulleys, this one begins life as a single 6061 aluminium alloy billet, and is then precision CNC machined to exacting tolerances. We then anodize it black for a stealthy appearance and superior wear resistance.
This results in a large saving of 1.4kg of rotating mass over the factory pulley, without sacrificing strength or reliability.
Like all GFB lightweight pulleys, you can feel the improvements:
Sharper throttle response (particularly off boost)
Engine feels more willing to rev
Stronger "urge"
Installation Instructions and Downloads
Product Reviews
We value feedback from our customers. If you'd like to leave a review for this product, please complete the form below.
Review this product!
Because our Website guys aren't necessarily our Tech guys, we ask that if you have a specific question, please visit the contact us page. This way we'll be able to answer your query quicker!
Ask our experts a question